Honda's Innovative e-MTB Concept Blends the Experiences of Motorcycles and Bicycles into one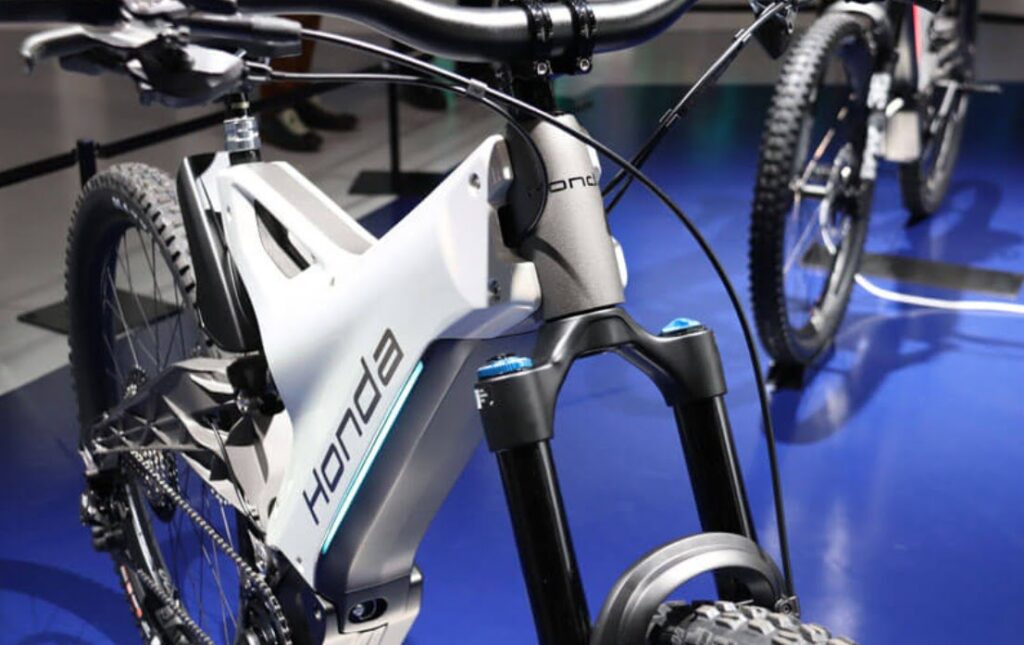 Estimated reading time: 3 minutes
Honda is revolutionizing the biking experience, seamlessly blending the thrill of motorcycles with the freedom of mountain biking in its groundbreaking product – the Honda e-MTB Concept.
Unveiling Honda's Electric Leap
In a strategic move, Honda is entering the electric bicycle arena, showcasing its inaugural electric bicycle, the Honda e-MTB Concept, at the Japan Mobility Show in Tokyo. This revelation aligns with the trajectory of other prominent automotive giants, marking a significant stride towards a more sustainable and diverse future.
Unlike many ambitious e-bike concepts, the Honda e-MTB Concept stands out with its practical and realistic design. It's not just a flight of fancy; it's a glimpse into a potential production reality. This marks a promising shift in the landscape of e-bike concepts, indicating a plausible journey from the drawing board to the production line.
Honda's innovation doesn't lie in reinventing the wheel, quite literally. The e-bike utilizes an existing Brose mid-drive motor, allowing Honda to focus on the bike's aesthetics and structural design. By leveraging components from established e-bike manufacturers, Honda ensures reliability and efficiency, harnessing decades of industry expertise.
Cutting-Edge Components for Peak Performance
The full-suspension e-bike boasts a formidable lineup of components, including a SRAM Eagle AXS drivetrain, Shimano hydraulic disc brakes, Fox suspension on both ends, a RockShox Reverb dropper seat post, DT Swiss XM 1700 wheels, and Maxxis Minion DHF tires. These components collectively deliver a superior biking experience, whether conquering rugged trails or cruising through city streets.
For Honda, the overarching objective is to merge the thrill of motorcycle riding with the joy of mountain biking within a single product capable of conquering challenging terrains.
Explaining its vision, the company states:
"The Honda e-MTB Concept expands the field of mobility in nature. Easily going uphill with electric assistance, this bike offers a new riding experience that combines the fun of motorcycles and the joy of a mountain bike. It is being developed to enable anyone to enjoy riding mountainous trails more freely."
Pioneering in a Growing Trend
While Honda is not the first automaker to explore electric bicycles, it joins the ranks of industry pioneers like Harley-Davidson, Porsche, Peugeot, GM, HUMMER, and Jeep. As the e-bike market gains momentum, automotive giants recognize it as a lucrative avenue for brand expansion, welcoming a broader audience into their transportation ecosystem.
Honda's e-MTB Concept stands at the forefront of innovation, heralding a new era where the boundaries between motorcycles and bicycles blur, promising a thrilling adventure for biking enthusiasts.
Related News