Innovative Removable Carpet Solar Panel on a Railway track Generating electricity
Solar sustainable energy has no limitations. One such is solar panels, also called photovoltaics, which can be found on many surfaces, from the roofs of houses along highways to the walls of dams and even bodies of water. They are integral to producing renewable energy and have become increasingly popular as sustainable power sources.
Sun-ways, a small start-up in Switzerland, came up with an innovative idea. The space between the rails of railway tracks is large enough to place enough standard-sized solar panels. Switzerland, like other countries, is moving on renewable energy sources to make the transition to an emissions-free society.
INSTALLATION AND REMOVAL OF SOLAR PANELS ON SWISS RAILS
A Swiss startup Sun-ways has developed a mechanical system to install solar panels along railway tracks.
One-meter-wide panels are positioned between the rail lines and fastened to railways using a piston mechanism. The train developed by Swiss track maintenance company Scheuchzer spreads photovoltaic along the rail track which looks like 'an unrolling carpet' as it travels.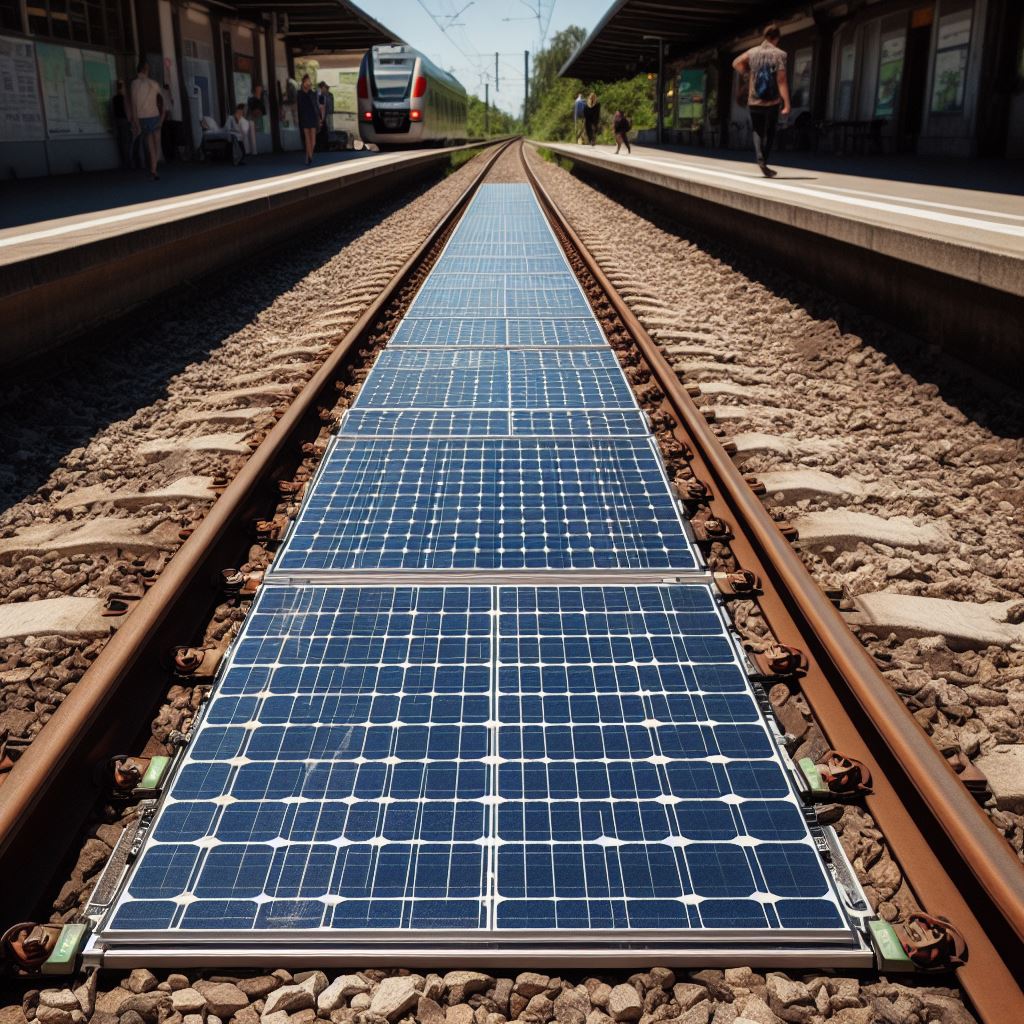 The idea of installing solar panels along railway tracks is not new. Two other companies, Italy's Greenrail and England's Bankset Energy, are testing photovoltaic elements installed on railway tracks.
However, Sun-ways is the first to introduce the removal of those photovoltaic mechanisms and has patent rights by collaborating with the Swiss Federal Institute of Technology, Lausanne.
QUANTITY OF ENERGY AND AMOUNT OF PANELS USED IN THIS PROJECT
Theoretically, solar panels could be installed on all 5,317 kilometres of the Swiss rail network, covering a total area of about 760 football fields, excluding some areas in tunnels.
Sunways estimates that the national rail network could produce 1 Terawatt-hour of solar energy per year or about 2 percent of the total electricity consumed in Switzerland.
Electricity produced by the photovoltaic system will be fed into the power grid and used domestically.
This project will cover an area of the public railway network near Buttes train station in Switzerland. The investment will amount to about $437,240.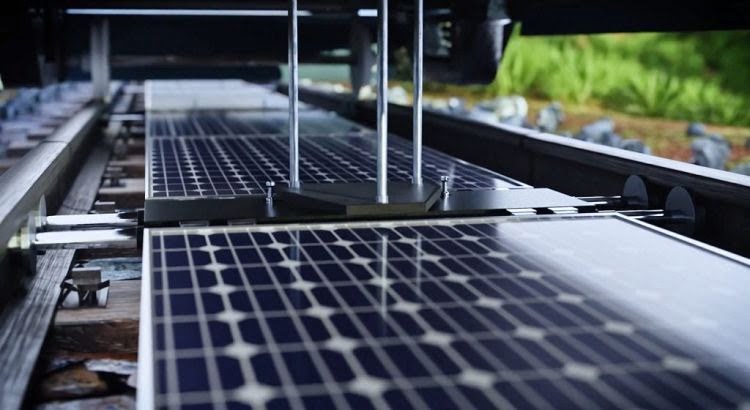 Sun-Ways intends to extend this project in the upcoming years in regions of Europe, Germany, Austria, and Italy, as well as the United States and Asia. They believe that 50 percent of the world's railways could be equipped with this system.
CHALLENGES TO BE FACED
The International Union of Railways says that the Sun-Ways project seems 'interesting,' although it argues that panels between the rails could cause some problems.
These may include the occurrence of micro-cracks on the panels.
Higher risk of fires in the green areas beside the railway tracks.
Additional noise is due to the reflection of the hard surface on the ballast which also has the function of absorbing noise.
Light reflection from the panels could also become a serious problem for train drivers.
Ice and snowfall could stop the horizontal panels from being useful
HOW TO OVERCOME THE CHALLENGES?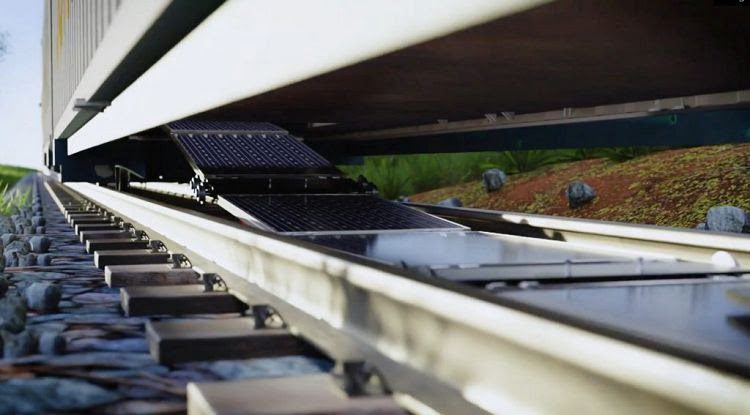 Sun-Ways says its panels are more resistant than conventional ones and could have an anti-reflection filter to keep out the train driver's eyes.
Built-in sensors also ensure they work properly while circular brushes attached to the end of trains could remove dirt from the surface of the panels.
Together it's working on a system to melt frozen precipitation.
RELATED NEWS