Renault Twingo 2026: A Budget-Friendly, Energy-Efficient Electric Marvel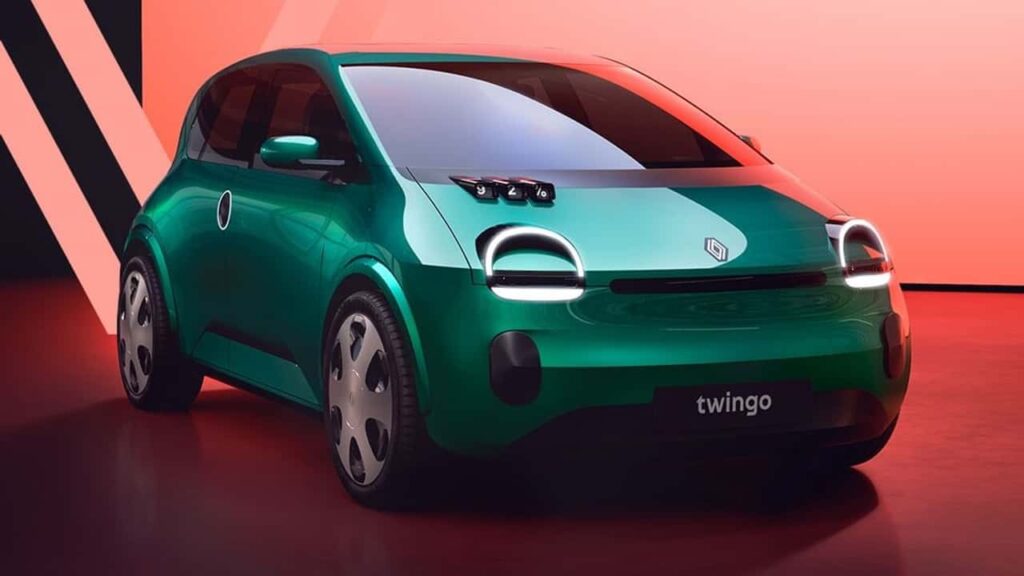 Estimated reading time: 3 minutes
Renault Group is gearing up for a revolutionary stride in the electric vehicle (EV) arena with the grand introduction of the next-gen Twingo, a sleek and compact city car.
Set to hit the market in 2026, the Renault Twingo is poised to redefine affordable EVs, targeting a price below $22,000 at launch.
Beyond its cost-effectiveness, this electric wonder promises to be Renault's most energy-efficient model yet, boasting an extraordinary energy consumption rate of merely 10 kilowatt-hours per 100 kilometres.
Efficiency Breakthrough: A Leap Ahead of the Pack
The Twingo's efficiency is nothing short of groundbreaking, representing a remarkable 50% improvement over similar small EVs currently available in the market.
Although detailed specifications are still under wraps, industry insiders anticipate the Twingo to be constructed on the cutting-edge AmpR Small platform, a platform shared with Renault's eagerly awaited electric models, the Renault 5 and Renault 4.
Twingo's Strategic Positioning: A European Answer to Kei Cars
Renault's strategy with Twingo is captivating, positioning itself as a direct contender against the backdrop of rapid development cycles seen in Chinese EV manufacturers.
CEO Luca de Meo underscores Twingo's role as the European counterpart to Japan's compact kei cars, emphasizing its suitability for bustling urban environments where larger vehicles prove impractical.
Stylish Resurgence: Blending Nostalgia with Contemporary Design
Stylistically, the 2026 Twingo pays homage to its 1992 predecessor, seamlessly fusing retro aesthetics with a touch of modern design flair.
Retaining the classic single-box silhouette, the Twingo introduces contemporary elements such as five doors and a refreshed set of headlights and taillights.
Noteworthy is the incorporation of hood vents, reminiscent of the original model, now serving as battery charge level indicators.
Global Impact: Beyond European Shores
While the Twingo's initial launch targets the European market, going head-to-head with contenders like the Volkswagen ID.1 and Citroën e-C3, its significance extends far beyond being just another EV release.
It signifies a strategic pivot for Renault, as they confront the challenges and opportunities within the dynamic EV landscape.
The goal is clear – to provide practical, efficient, and affordable mobility solutions. The Twingo stands as a symbol of Renault's unwavering commitment to innovation and competitiveness in the global EV market.
Related News