Want to know why EVs are still not famous despite having massive sales? Read on to know more.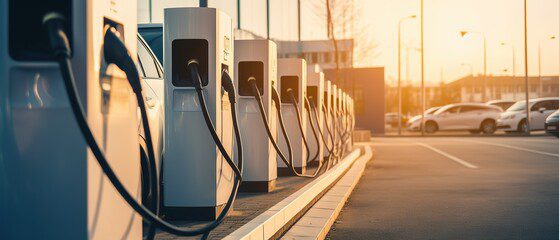 August has brought good news for the EV market. The overall EV units sold in August month is 54,272 units, which consumers buy at higher prices. It is a good sign as, for the first time after months, there is a double-digit growth percentage. But all the things are not rosy. We need charging stations to accommodate every scooter. According to the Vahan portal, for every 40 EVs, there should be 1 charging station. It is a huge benchmark that companies have to accomplish. But there is good news: the number of charging stations has increased five times from the previous year. But there are more good numbers that say that the EV ecosystem should be robust and competent.
Statistics on the Indian EV charging station
A report released by the Confederation of Indian Industry (CII) on 'Charging Infrastructure for Electric Vehicle' pushed by the governments with the face of FAME II has increased consumers' choices.
India has promised that it will install more than 400,000 chargers annually, with a total of 1.32 million chargers by 2030.
But to make the numbers a reality, EV demand has to be accelerated by expanding the charging infrastructure across the country. So, let's address the key questions and, with that, solutions in the next section.
What is the future likely to be for EV charging stations in the country?
The star product of EVs will eventually be 2-wheelers, and 3-wheelers will see higher sales than, say, electric buses. There will be growth across segments such as 2-Ws, 3-Ws, and 4-Ws and passenger vehicles.
Eventually, the total cost of ownership will be equivalent to petrol vehicles, which the Road Transport and Highways Minister indicates. The increasing momentum in the EV market promises positive change for the future of charging stations.
Contribution of government and private agencies.
With subsequent years, there can be registration of higher numbers and thus a greater growth of EV charging stations. Apart from original equipment manufacturers, other players are coming into play, like Simple Energy, who has promised to install EV charging stations.
It also includes government agencies, PSUs, DISCOMS, private energy companies, and construction and real estate developers, which would contribute to the rise in charging stations in the country.
The joint report of the Indian Venture and Alternate Capital Association (IVCA), Indus law, and EY has mentioned that OEMs will install 1,00,000 units by 2027 to accommodate 1.4 million EVs. However, another research report indicates that by 2030, there should be 20 lakh charging stations for 5 crore EVs. So, right now, the market is showing a positive reaction to EV charging stations.
With the new boost and funding, there is a likely chance of charging stations for both types of EVs. There will be provisions for both types of EVs, those with fixed platforms with plug-in capability and those with swappable battery platforms. 4-wheelers will prefer plug-in chargers, while 2-wheelers or 3-wheelers will prefer battery swapping.
Robust system of charging.
Apart from these options, there would be a new robust system of charging. The coming-of-age alternating current batteries will be equipped with Direct Current or DC-based fast charging options. These fast charging points will gain more visibility not only within big cities, metros, highways, and expressways but also in tier II and III towns in the country.
But the AC-based slow chargers would also be in demand because of the rising penetration of 2 and 3-wheeler EVs. The private players would like public charging stations, including petrol pumps, market complexes, commercial centres, malls, entertainment centres, and municipal parking lots. They will also be available at residential premises and office complexes, providing captive charging facilities. The robust public charging network will only help in growing the EV ecosystem.  
It is giving rise to fast-charging technology.
Many charging station operators are adopting fast charging technology reducing the charging time. For example, Ather Energy, a Bangalore-based EV manufacturer has developed a fast charging network called Ather Grid. It allows its customers to charge their EVs in just 60 minutes.
Indian government interests
The Indian government has also shown interest in growing the EV ecosystem. There is a possible stimulus with an eye on charging up the EV revolution. They are allowing
Cheaper leasing of land,
Placing a cap on rentals for charging stations,
giving financial support to lower the cost of capex in the early stages of setting up the infrastructure,
Cutting down on import duties for inputs and equipment.
The Indian government has set an ambitious target of achieving 100% Electric Vehicle (EV) sales by 2030. As a result, there is a growing demand for EV charging stations across the country.
The central government is also giving adequate support to the state government to ensure that there are adequate charging station facilities for the growing number of EV users in the country.
Driving away range anxiety with EV charging infra.
But the bad aspects are still outweighing the increasing number of support for EV charging stations. There are still some barriers to the need for EV adoption.
One of the biggest fears in increased EV adoption in India is
"Will the eco-friendly vehicle run out of charge before they reach their destination?"
The worry is heightened when travelling on highways or during a weekend bike trip. The Indian public remains poor when compared with other countries. One of the reasons why the private sector is gearing up and taking the lead in establishing EV charging infrastructure.
One such company is Tata Power, which is accelerating the setting up of EV charging infrastructure. The company has the largest EV charging point with 60% market share in India. It has installed over 40,000 home chargers, 4,000 public and semi-public charging points, and 250 bus charging points.
But there are other problems also apart from the number of charging EVs. There are
High capital funding: Setting up an EV charging station requires significant capital funding. The cost of a charging station can range from Rs. 50,000 to Rs. 5,00,000.
Lack of standardization: There is a lack of standardization in the EV charging station market. The different charging protocols used by different manufacturers can lead to compatibility issues.
Limited grid capacity: The EV charging infrastructure requires a significant amount of electricity, ultimately putting a strain on the grid.
Lack of awareness among consumers: Many consumers in India are still unaware of the benefits of EVs. The lack of awareness can lead to a slow adoption rate for EVs and, hence, a lack of demand for charging infrastructure.
Limited access to funding: Many MSME businesses may not have access to the necessary funding to set up EV charging stations. It can lead to a lack of competition in the market.
Report released by Confederation of Indian Industry.
A further report released by the Confederation of Indian Industry on charging infrastructure for EVs released recommendations. –
Single window mechanism in approving setting up public charging infrastructure. The service includes timely electricity connections & reliable supply by DISCOMS. It ensures a higher density of charging infrastructure and quality of service.
Rationalization of demand charges by linking it to actual utilization. It will enable CPOs to ensure viability till the time demands.
Weaving charging networks into town planning is helpful for both greenfields as well as brownfield development. 
Create an SPV for deployment of charging infra networks in Tier 2 and Tier 3 towns. A good road network may help in building consumer confidence in adopting EVs.
The majority of components for EV charging stations, particularly level 3 DC fast chargers, include electronic components and semiconductors. It amounted to more than US$ 5,800 million in the previous year (Apr-Dec 2022). The government, under the Atma Nirbhar program, is considering PLI-like incentives to promote the manufacture of components for EV charging stations. It will only reduce India's dependency on imports but also tap a potential opportunity to become a global supply hub for EVSE ( Electric vehicle supply equipment).
The other solid defeats the whole purpose of mobility transition. The use of 100% renewables for charging stations should be made mandatory by promoting open access. DRE through C&I sectors and net metering combines with local energy storage systems and grid storage systems. .
Conclusion
"The government of India has set the ball rolling on accelerated adoption of EVs, aiming to achieve sales penetration of 30% for private cars, 70% for commercial vehicles, and 80% for two- and three-wheelers by 2030. The foundation for this will be laid by the creation of robust charging infrastructure."
The above statement is said by Vipin Sondhi, Chairperson – CII National Committee on Future Mobility 2022-23 (last year) and former MD and CEO Ashok Leyland and JCB.
The statement in itself is a huge opportunity in the Indian EV industry. The sheer extent of charging infrastructure will need to be set up in India. It will provide the economies of scale needed to turn the country into a global manufacturing hub for charging stations. In turn, it is leading to job creation and exports.
The future of EV charging stations in India looks promising with several key trends and developments in recent years, but it is limited to lack of funding. Taking steps to address these challenges include encouraging public-private partnerships, developing standards for EV charging infrastructure, investing in grid infrastructure, educating consumers about the benefits of EVs and charging infrastructure, and providing funding and incentives for small and medium-sized businesses. India can continue promoting the adoption of EVs and building a robust charging infrastructure to support them.
Frequently asked questions
What is the current state of EV charging infrastructure in India?
The EV charging infrastructure is still in its early stages of development. While there has been significant progress, there is still a long way to go in recent years. There is still a long way to go before charging infrastructure is widely available.
How important is smart charging technology for the future of EV charging infrastructure?
Smart charging technology is becoming important for the future of EV charging infrastructure in India. Technology can help reduce the strain on the grid and promote the adoption of EVs by adjusting charging rates based on the electricity.
Related Blog posts