Gautam Solar Provides Solar Panels to Bhopal Airport to Facilitate the Transition to Clean Energy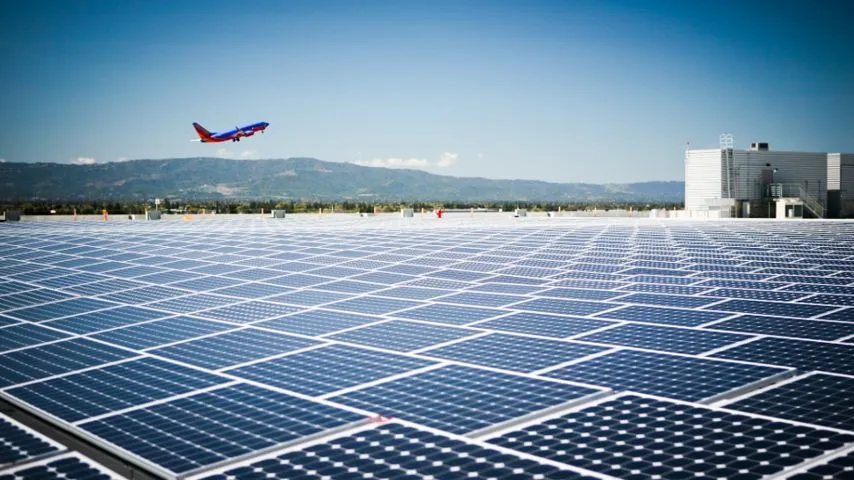 Renowned sustainable energy solutions provider, Gautam Solar, has successfully supplied the Raja Bhoj International Airport in Madhya Pradesh with 10BB Mono Half-Cut Solar panels as part of their efforts to promote clean energy and reduce carbon emissions. This project was completed on schedule and is expected to generate around 150,000 units of electricity per year, reducing carbon dioxide emissions by 106 metric tons annually.
Gautam Solar's CEO and Managing Director, Mr. Gautam Mohanka, expressed his pride in providing high-quality panels for the project and reaffirmed the company's commitment to delivering cost-effective and efficient sustainable energy solutions. Working in collaboration with Newsol PV Power, the project developer, Gautam Solar ensured the secure and timely delivery of the solar panels, which were installed in the airport's parking area and staff residences to make the most of the available space.
Raushan Kumar, the Managing Director of Newsol PV Power Pvt. Ltd., expressed his delight in collaborating with Gautam Solar on this project, stating that their panels incorporate innovative thinking and cutting-edge technology to meet power requirements. Kumar looks forward to collaborating on more projects like this in the future.
This project highlights Gautam Solar's expertise in the solar energy sector and its dedication to sustainable development. The company is committed to assisting organizations throughout India in adopting clean energy solutions to contribute to a greener future. By reducing carbon emissions, Gautam Solar's efforts make a significant impact on the environment and set a positive example for others to follow.
Related Posts