Ossus Biorenewables Secures $2.4 Million Funding in Pre-Series A Round from Gruhas and Rainmatter Climate for Green Energy Ventures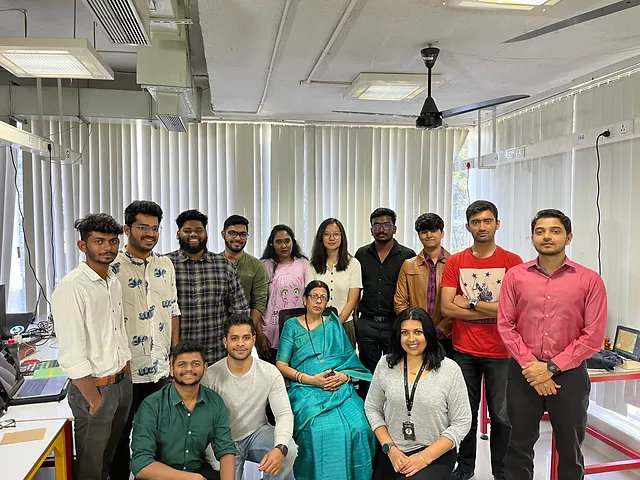 Ossus Biorenewables, a Bengaluru-based start-up focused on green energy, has secured $2.4 million in pre-Series A funding from Gruhas and Rainmatter Climate. The investment funds received by Ossus Biorenewables will be utilized to extend the implementation of their OB HydraCel technology to various other sectors, such as refining, food, brewing, chemicals, and pharmaceutical industries. The aim is to produce 3-5 tons of green hydrogen per day by the end of the year.
Ossus was founded in 2017 and is disrupting the green hydrogen space by using waste carbon from industrial effluents as the starting material for green hydrogen. The company has created a bioreactor called OB HydraCel that uses artificial intelligence to extract carbon from wastewater generated by industrial processes. This technology also produces green hydrogen gas as required, directly at the site of the process industry. Ossus Biorenewables' primary intellectual property is based on the utilization of microorganisms, which are directly sourced from effluents, as catalysts for producing green hydrogen.
The funding raised in this round will help Ossus to scale up manufacturing of the HydraCel bioreactors, build enhanced bio-capability with state-of-the-art instrumentation, and expand operations across South Asia, Europe, and the US. Suruchi Rao, the Co-founder & CEO of Ossus Biorenewables, expressed her pride in the trust that their investors have placed in the company to lead the way in revolutionizing the green hydrogen industry. She added that currently, Ossus Biorenewables is the only company in India that produces and supplies hydrogen from wastewater at a cost of less than one dollar per kilogram.
The statement by Nikhil Kamath, Co-Founder of Zerodha, Gruhas, and True Beacon, highlighted Ossus Biorenewables' leading role in providing environmentally friendly and sustainable energy solutions as the world moves in that direction. Abhijeet Pai, Co-Founder of Gruhas, emphasized that their investment in Ossus Biorenewables is in line with Gruhas' commitment to supporting companies that positively impact the environment while also promoting young entrepreneurs. He added that their innovative green hydrogen solutions from effluent have the potential to disrupt and drive the transition to a more sustainable future.
India is working towards becoming a global green hydrogen hub with the country's G20 presidency and an allocation of Rs 19,700 crores for the National Green Hydrogen Mission. This presents an opportunity for India to transition to a low-carbon intensity economy by replacing fossil fuels with green hydrogen. Ossus Biorenewables' innovative efforts are aligned with India's goal of producing 5MMT of green hydrogen indigenously each year without relying on imported electrolyzers before 2025. The company has already deployed its signature product to one of India's largest steel manufacturers in Jharkhand.
rds green hydrogen as a sustainable alternative to fossil fuels. As more companies and governments invest in green hydrogen technology, it is likely that Ossus will continue to
Ossus Biorenewables' work is part of a global trend to grow and expand its operations, driving the world towards a greener, more sustainable future.
Related Green Energy News