Panaji to Install Solar Trees in Public Places to Promote Clean Energy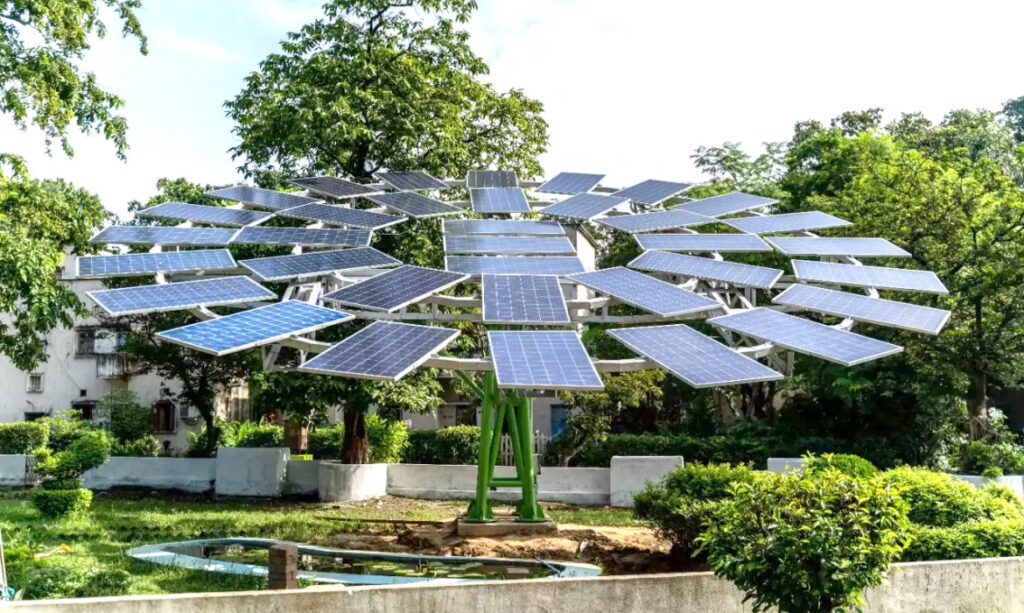 Panaji, the capital city of Goa, is set to become a pioneer in the use of renewable energy as it plans to install solar trees in public places. The Corporation of the City of Panaji (CCP) and the Smart City Mission are jointly taking the initiative to install these innovative solar trees, which are expected to significantly reduce the city's carbon footprint.
Solar trees are an innovative and sustainable solution to traditional streetlights. They generate energy through solar panels mounted on their branches and provide clean energy, which is not only cost-effective but also eco-friendly. The solar trees will also be equipped with inbuilt sensors to monitor air quality, temperature, humidity, and rainfall. This will help authorities to make informed decisions regarding the city's environmental management.
Uday Madkaikar, the Mayor of Panaji, expressed his enthusiasm about the project, stating that it would not only enhance the city's aesthetic appeal but also contribute to its sustainable future. The solar trees will be installed in public places such as parks, gardens, and other prominent locations across the city.
Apart from serving as a source of clean energy, the solar trees will also function as charging points for electric vehicles and mobile phones. They are expected to save the city around 80% on energy bills while reducing the emission of harmful greenhouse gases.
The installation of solar trees is also expected to create new job opportunities for locals who will be responsible for maintaining and monitoring them. This initiative aligns with the Smart City Mission's goal of creating sustainable and liveable cities across India.
The CCP's decision to install solar trees is commendable and reflects the growing trend toward sustainable and eco-friendly energy solutions. As citizens, we must support initiatives like this by making small changes in our lifestyle choices and contributing to a sustainable future.
The installation of solar trees in Panaji is a significant step towards building a more sustainable future for the city. It sets an example for other cities across India to follow and emphasizes the importance of investing in sustainable and eco-friendly energy solutions.
Related Posts