Tata Nano EV is All Set to Hit the Road: Experience this Grand Comeback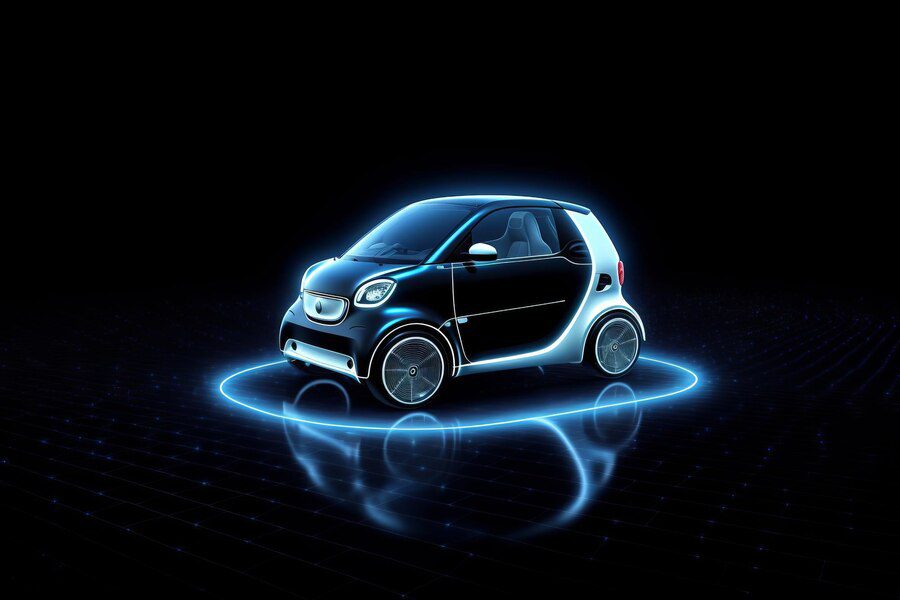 'These are the best of times. These are the worst of times.'
As the global technology industry continues to boom, air pollution has become a major concern. Unfortunately, there are very few eco-friendly options available to combat this issue.
Amid the chaos of an augmented number of new car models and variants introduced every month that contribute to the rising poor air quality mark, a few auto brands think, feel, and stay sensitive towards our environment and make it sustainable for the next generation.
Tata: The Most Wholistic and Sensitive Brand for Individuals and Environment
Tata! The name says it all. The eco-sensitive and holistic brand reigns in the manufacturing, marketing, and distribution sectors. Like all other genres, Tata Motors is a renowned name in the automobile sector. Its heavy vehicles are popular worldwide, and the smooth drift from commercial to personal vehicles stands seamless and smooth. Now, the brand has focused on eco-friendly models with "Evolve to Electric" as their mantra; Tata has come up with quite a few EVs on the road.
Tiago, Nexon, Tigor, and Xpress are some Tata innovations that have stirred the EV sector. Now, the brand has come up with Tata Nano EV- NEO, a milestone innovation of Tata Motors.
Tata Motors: The Best EV Project So Far
This EV concept is the brainchild of both Tata Motors and Jayem- the Coimbatore-based engineering and production house. The project took off in 2015, and finally, they are all set to launch their first-ever Nano EV.
The plan is to launch two versions, namely;
48-volt version mainly for commercial usage
A more powerful 72-volt version for owner-drivers
Tata Nano's comeback, like a whirlwind, is expected by December 2023. Etched with a stunning look and impressive value-for-money features, the EV variant of this car is expected to reign the road and win every heart.
A Sneak Peek into the Tata Nano EV: Features and Functions for a Complete Feel-Good
Mileage Performance that will Make your Jaw Drop
The biggest and most alluring feature that the new avatar of the Tata Nano EV is going to showcase is its mileage capacity. The fully charged vehicle of Tata Nano can run up to 250 km on a single charge. This EV variant has a Lithium-ion battery pack
Astounding Charging Facilities
The Tata Nano electric also boasts impressively fast-charging functions. Tata Motors confirms that the car will be fully charged in an hour. This is a significant improvement compared to the standard 5 to 6 hours of charging time.
But batteries have mood swings, too. Weather adversities, rugged terrain, and drastic changes in a car's mobility may impact the battery's performance some days.
Frame and First Look:
The stunning new Avatar of Tata Nano called Neo is a two-door EV variant built on a skateboard chassis housing two hub-mounted rear motors. The new design is highly inspired by the silhouette and character lines of the original variant. The stock sidebars were replaced by grills on either rocker panel for higher safety.
Interestingly, this car has an energy-saving approach. Hence, all the variants of the car have energy-efficient LED units.
Aesthetics:- The Wow Factor
The 'first impression is the best impression,' and this holds here as well. This futuristic off-roader comes with a minimalistic design yet immensely sober and aesthetic. It has a massive touchscreen, ambient lighting on the roof and floor, and comfortable and twirling front seats.
Safety is Priority
Do you think affordable range cars lack safety features? It is a myth, and it is time to prove it wrong. Just look at Neo- the EV variant and see the fascinating safety features passengers can enjoy.
The top variant comes with seat belt warning, child lock facilities, anchor points for placing child seats, a central locking system, Overspeed alert, and most importantly, 6 airbags- driver co-driver, 2 curtains on the driver and co-driver side.
You will also get parking sensors, crash sensors, automatic headlamps, and puncture repair kits for a holistic, smooth, and safe driving experience.
Drivability and Smoothness
Are you planning for a long drive? Tata Nano EV can be a choice to drive in. Due to better suspension, the car's stability and agility at high speed are a thing to admire. The power steering makes the driving smooth and stress-free. It is even fantastic on meandering roads and takes superb turns. The seamless co-function of the regen and friction brakes make up for a smooth suspension. Because of this upgraded suspension, you will not feel any bumpy road impact or ruggedness while driving.
Affordability- No Pinch in the Pocket
Tata Motors has made this comeback, confirming this as the most affordable EV in the country. INR 7 lakh is fixed as the starting price. The Tata Nano EV- Neo stays budget-friendly, just like its original model, launched at an unbelievable price of INR 1 lakh.
Affordability- No Pinch in the Pocket
Tata Motors has accomplished several milestones in the automobile sector, and the Tata Nano EV-Neo is one of them. With its high-end features, functions, aesthetics, and overall look and feel, it is not only affordable but also one of the best value-for-money electric vehicle options in the country.
Hold your breath and wait for a couple of more months to experience the most fascinating and best car that will stir the electric vehicle sector worldwide.
FAQ's
Can you detail the per-charge travel distance of the Tata Nano EV-NEO?
Boasting a range of up to 250 km with a single charge, the Tata Nano EV-NEO significantly outperforms many electric vehicles available on the market in this aspect.
 What time is required to charge the Tata Nano EV-NEO fully?
Remarkably, the Tata Nano EV-NEO achieves a full charge within just an hour, positioning it as one of the more swiftly charging electric vehicles out there.
Could you specify the safety characteristics of the Tata Nano EV-NEO?
The Tata Nano EV-NEO is laden with a suite of safety features, which encompass a warning for seat belt utilization, capabilities for child lock, child seat anchoring points, a system for centralized locking, an alert for surpassing speed, and an impressive count of 6 airbags.
Do you know the initial pricing point of the Tata Nano EV-NEO?
With a starting price positioned at INR 7 lakh, the Tata Nano EV-NEO claims its spot as one of the most economically accessible electric vehicles in the marketplace.
When will the new Tata Nano Ev Launch?
It is expected that Tata Nano Ev will launch in December 2023.
Related blogs