All-Electric Munro MK_1 4X4 Pick-Up The Rugged and Versatile Off-Road Truck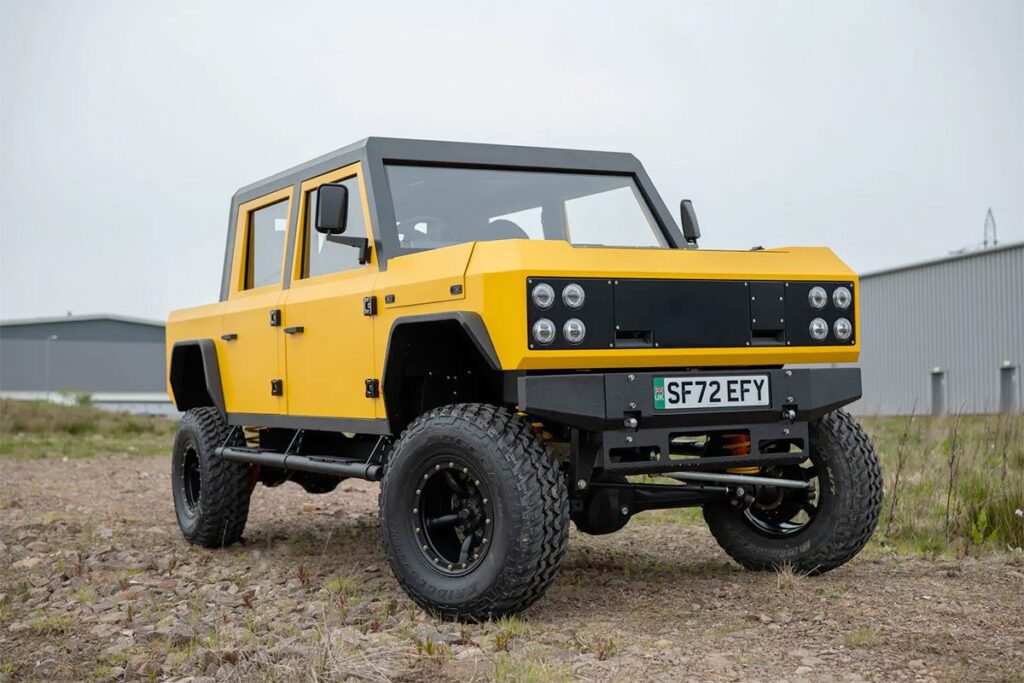 Discover the Powerful and Sustainable MK_1 Pick-Up Designed to Take on Any Terrain
Scottish manufacturer Munro has set its sights on revolutionizing the pickup truck market with its latest offering, the MK_1 Pick-Up.
This all-electric vehicle is poised to rival popular models like the Toyota Hilux and Ford Ranger while offering a unique blend of ruggedness and sustainability.
The Perfect Combination of Power and Versatility
The MK_1 Pick-Up is built on the foundation of Munro's highly acclaimed MK-1 model, a versatile all-electric truck capable of delivering an impressive 371 bhp.
This off-road beast comes equipped with features like permanent four-wheel drive and locking differentials, making it a formidable companion for any adventure.
With a starting price of $61,962, the MK_1 Pick-Up offers exceptional value for its class, and deliveries are slated to begin by the end of this year.
Designed for Extreme Environments
Munro has developed the MK_1 Pick-Up with a clear focus on meeting the needs of customers operating in ultra-challenging sectors such as mining, construction, utilities, agriculture, and defense.
By providing a capable and environmentally friendly option, Munro aims to help companies achieve their decarbonization targets while ensuring off-road performance and practicality.
The Pioneer of Scottish Production
Munro's headquarters in Glasgow has become the birthplace of the first light vehicle to enter production in Scotland in over four decades.
Founded in 2019 by Russell Peterson and Ross Anderson, the company is committed to delivering sustainable solutions for off-roading and adventure travel.
Unleash the Power of the MK_1 Pick-Up
In its Performance variant, the MK_1 Pick-Up boasts an electric motor generating a remarkable 375 hp (280kw) and 700 nm of torque.
This powertrain allows the truck to accelerate from 0 to 60 mph in just 4.9 seconds, providing a thrilling driving experience.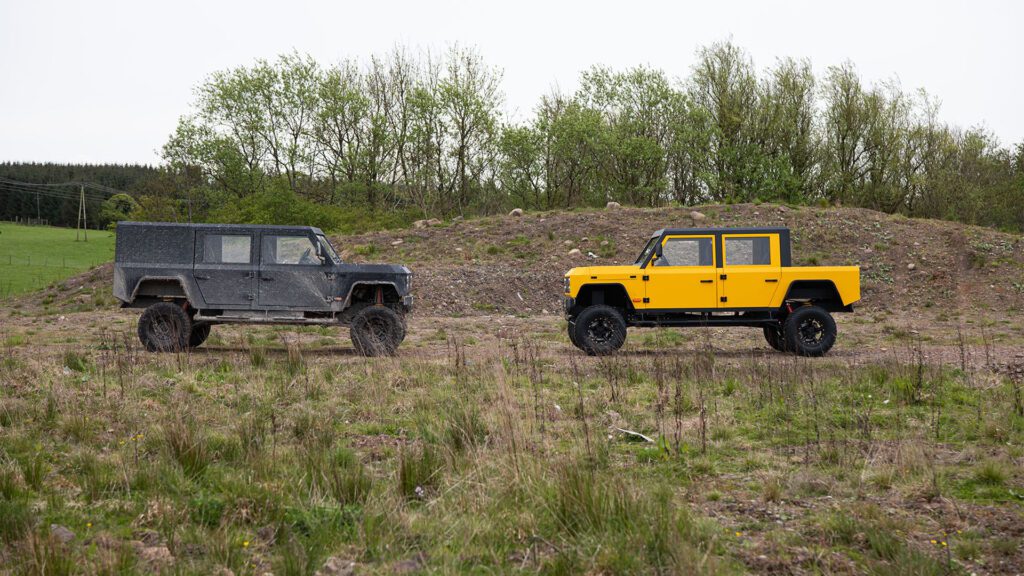 Additionally, Munro offers a 220KW electric motor and the choice between Utility and Range variants to cater to diverse customer preferences.
The vehicle's performance is backed by an 82.4kWh battery pack, which can be efficiently charged from 15 to 80% in a mere 36 minutes using a 100kW DC charger. With a full charge, the MK_1 Pick-Up offers an impressive range of over 190 miles (305 km), enabling extended off-road adventures lasting up to 16 hours on a single battery charge.
Unmatched Capability and Towing Capacity
The flatbed at the rear of the Munro MK_1 Pick-Up provides a generous payload capacity of 2314 lbs (1050kg).
For those requiring even more hauling power, the Performance model offers an outstanding maximum braked towing capacity of 7717 lbs (3,500kg).
Whether it's farm implements, livestock, or construction and disaster relief equipment, this pickup truck is up to the task.
The MK_1 Pick-Up is equipped with Munro's full-time 4×4 mechanical drivetrain, featuring a two-speed central transfer case and a locking differential.
This robust setup ensures optimal performance across all weather conditions and terrains, allowing drivers to tackle any challenge with confidence.
Meeting the Growing Demand for Sustainable Mobility
Munro has already received over 200 bookings for the MK_1 Pick-Up, with notable orders coming from FTSE 100 and FTSE 250 companies.
The overwhelming response from customers has prompted the company to expedite its search for larger premises to meet the soaring demand.
With its strong order book, Munro believes it is addressing a significant market need for sustainable solutions.
Particularly in critical sectors that require versatile, go-anywhere vehicles, and for individuals who value outdoor activities and exploration.
Munro's MK_1 Pick-Up is poised to redefine the electric pickup truck segment, offering unparalleled power, capability, and sustainability.
With its rugged design, impressive specifications, and commitment to environmental responsibility, this Scottish innovation is set to make waves in the industry.
Stay tuned for the launch of the MK_1 Pick-Up, as Munro leads the charge toward a greener and more exciting future of off-roading.
Related Posts