Polestar Takes Bold Steps Towards a Carbon-Neutral Future with Record Global Volume Growth and Reduced Emissions
Polestar's third Annual Sustainability Report is released. They've published it to give updates on their efforts and performance in environmental, social, and governance matters in 2022.
Polestar has announced that they have managed to reduce their relative CO2 emissions per car sold by eight percent compared to the levels they had in 2021. This is good news for the company and the environment, as it demonstrates its commitment to reducing its carbon footprint and making more sustainable vehicles.
The remarkable achievement of Polestar is that they managed to reduce their relative emissions on a per-unit basis by 13 percent since 2020, despite a record global volume growth of nearly 51,500 cars delivered in 2022, which is an 80 percent increase from 2021. While the absolute emissions increased due to the scale-up, this is still a significant step towards Polestar's aim of cutting their relative emissions by half before 2030.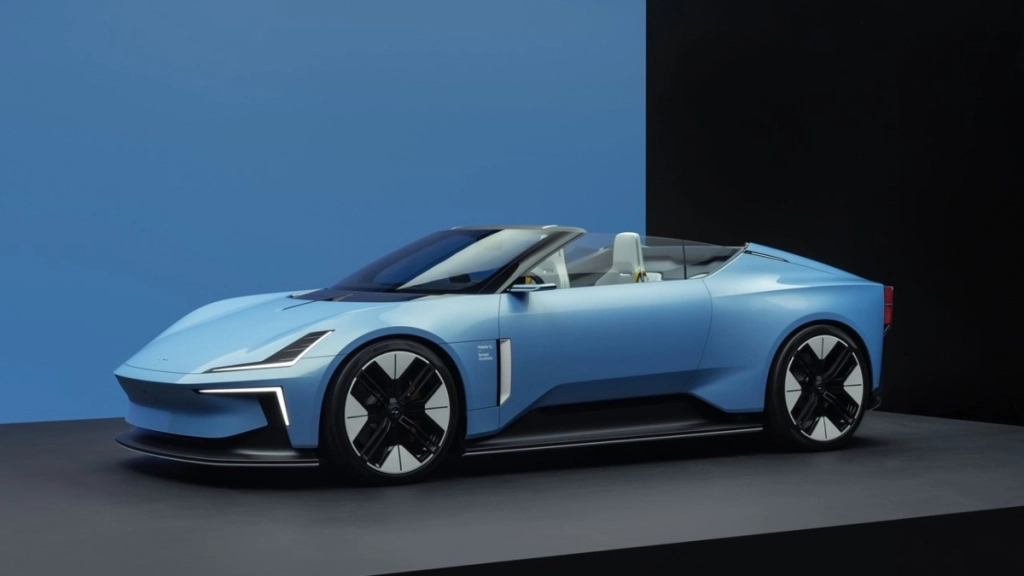 So, how did they achieve this reduction? Polestar's sustainability team worked hard to implement several changes such as reducing average transport, and high sales in markets one of the ways that Polestar has improved the sustainability of their production process is by switching to a supplier that provides aluminum for their wheels and battery trays, resulting in a weight reduction of 1.2 tonnes per car. The supplier uses a hydro-powered smelter, which is more environmentally friendly. Additionally, the factory where the Polestar 2 is manufactured now uses 100% renewable electricity. Furthermore, Polestar has expanded its product range to include more single-motor vehicles, which require less energy to produce more renewable energy on grids, and ongoing updates within their car programs. 
But it's not just about reducing their environmental footprint from production. In order to address social and environmental risks in their complex supply chain, Polestar has implemented a blockchain-based system to trace materials back to their source mines. This helps to ensure that risk materials are identified and mitigated. The materials that Polestar traces include cobalt, mica, lithium, nickel, leather, and wool. By increasing the traceability of these materials, Polestar is taking steps to promote greater sustainability and ethical sourcing practices.
Polestar has set an ambitious goal to produce a climate-neutral car by the year 2030. To achieve this goal, they have launched the Polestar 0 project, which has garnered support from more than 20 key players across various industries. This collaborative effort demonstrates Polestar's commitment to promoting sustainable innovation and reducing its carbon footprint.
They're all focused on finding solutions to eliminate CO2e and re-think processes, instead of relying on misleading offsetting schemes.
In February 2023, Sustainalytics awarded Polestar a low-risk 17 certification, affirming its commitment to sustainability and environmental responsibility. This recognition is a testament to Polestar's ongoing efforts to reduce its impact on the planet. To further this goal, Polestar has partnered with Circle Economy and STENA Recycling to establish a circularity baseline and measure their impact. They will focus on improving their raw material consumption, promoting biodiversity, and enhancing the recyclability of their products. Through these initiatives, Polestar is taking significant steps toward achieving a more sustainable future.
Overall, Polestar's efforts to reduce its environmental impact are impressive. They know that electrification alone is not enough and that they have a lot of work ahead of them. But with their focus on cutting emissions in their supply chain and their commitment to creating a truly climate-neutral car, they're definitely heading in the right direction.
Related News